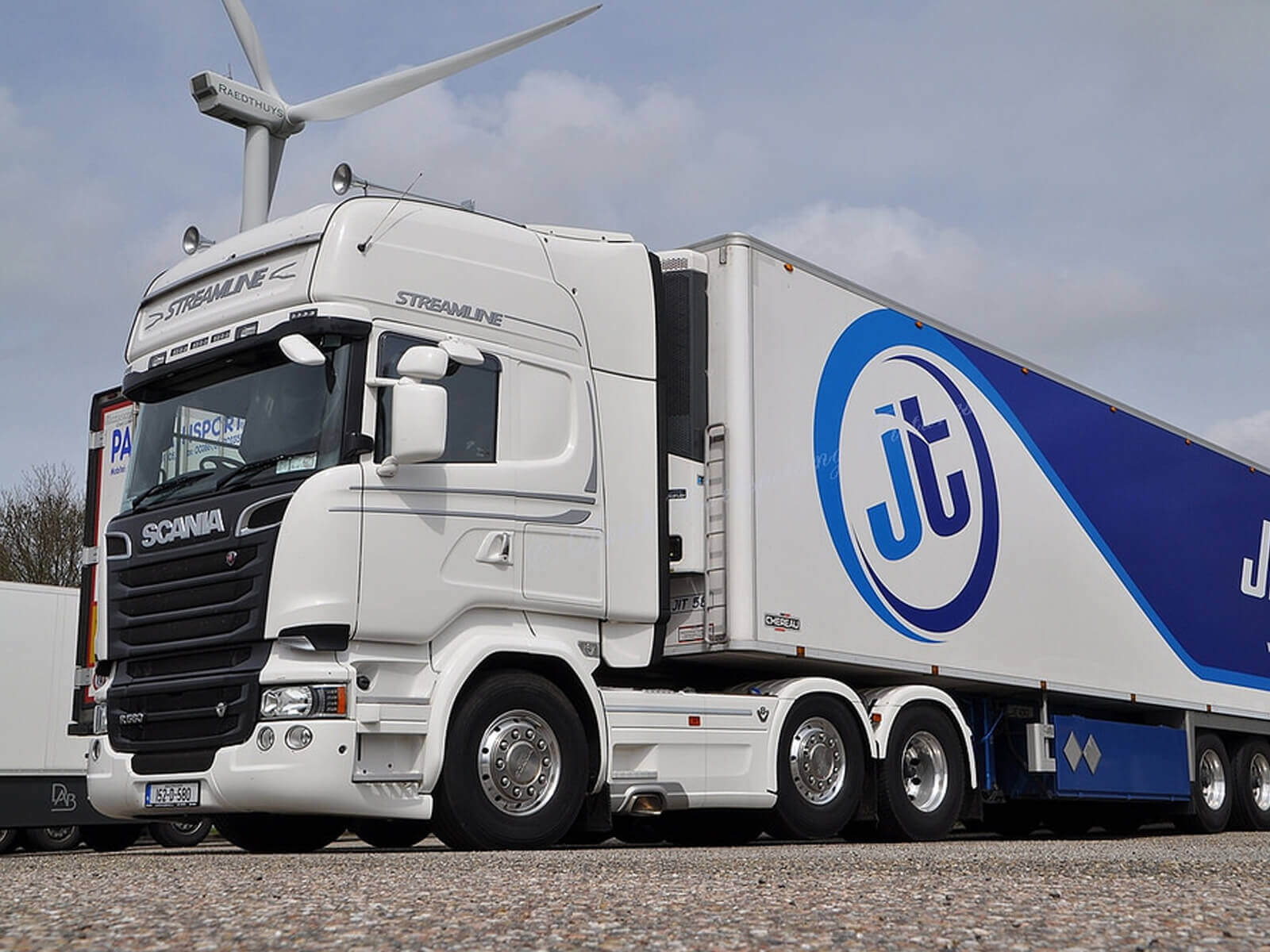 About Us
Jones International Transport was established in 1995 and remains a family run business today. Jones International Transport is a specialist provider of temperature controlled transport and logistics services between Ireland the UK and though out Europe. Located 12kms from Dublin Airport and 20 kms from Dublin Port, Jones international Transport is ideally located to cater for all your transport needs.
Our niche sector is refrigerated pharmaceutical transport & high value transportation using the state of the art equipment. All equipment has full R&M service plan with the home dealer to minimise the risk breakdown and downtime for customer goods. Using a large modern fleet Jones Transport offers customers a reliable daily connection to and from all the major cities in the UK and Continental Europe.
In line with the highest industry standards our fleet is equipped with GSM mobile phones and satellite tracking systems ensuring that your consignment is monitored at all times. Presently the company has a fleet of 25 trucks and 40 trailers to facilitate our customers' requirements.
Our staff our fully qualified to industry standard to carry your product and have gained all the industry recognition to perform their duties at the highest level.
We are ISO 9001 ; 2015 approved
GDP certified drivers
ADR approved drivers
Aviation approved drivers
Operate our certified refrigerated truck fleet
Our Routes
Jones International transport service most of Continental Europe including transportation services to the following countries: Ireland, United Kingdom, France, Germany, Italy, Spain, Portugal, Switzerland, Belgium, Sweden, Austria, Denmark.
Our Drivers
Our drivers are the lifeblood of our business. They are also our front-line representatives of our company. Jones International Transport drivers are professional drivers with full training accreditations. Our drivers are ADR and GDP Certified and are fully licensed to carry hazardous materials. We also employ aviation security trained drivers which qualify us to pick up and deliver to and from airports.
Environmental Policy
By continuous investment in the latest fleet and technology we ensure our fleet produce the least carbon emissions possible. Continuous monitoring on fuel consumption and driving style management, truck idling, allows us to measure these synergies accurately.