Our Fleet
Jones International Transport fleet consists of top of the range Scania and Volvo trucks and Chereau and Schmitz trailers. Our customers can benefit from our trailer type we offer from Single temperature fridge units to multi temperature fridges and doubledeck fridges.
Jones International's investment in quality trucks and trailers ensures down-time is kept to a minimum and customers deliveries are on time, every time! All truck and trailers are on a full R&M maintenance programme and both trucks and trailers are changed every 48 months and our aim is continually invest in the latest technology available in the market place to maximise productivity and efficiency of our fleet.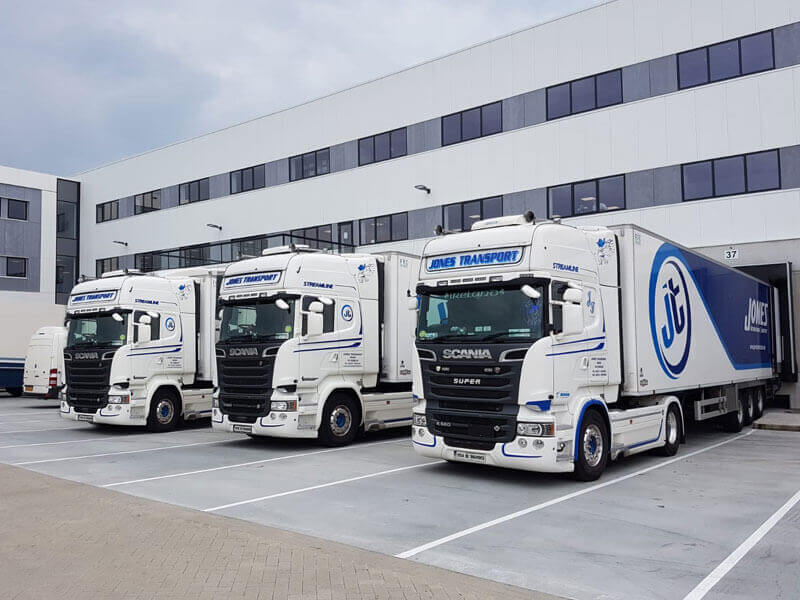 Trucks
The company has an impressive fleet of trucks consisting of a mixture of Scania and Volvo. These trucks are replaced every two years to ensure the fleet is kept as modern as possible. Therefore, breakdowns and 'trucks off the road' are kept to a minimum. A satellite tracking and fleet management system has been installed in all trucks which allows customers to track their products as they move – from anywhere in the world!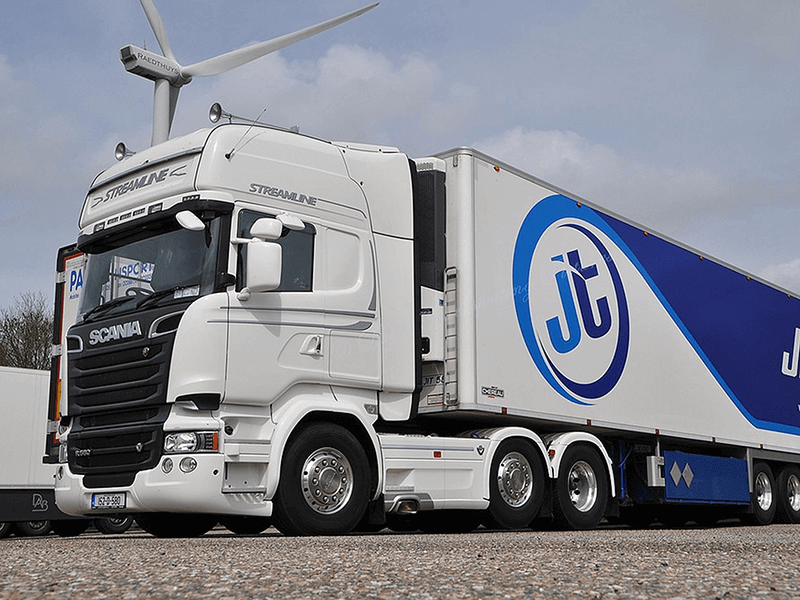 Fridges
The company has a large selection of fridges from straights to splits. All of the refrigerated trailers are fitted with state-ofthe- art temperature tracking systems. This enables location, temperature and status of the trailer to be available at the touch of a button.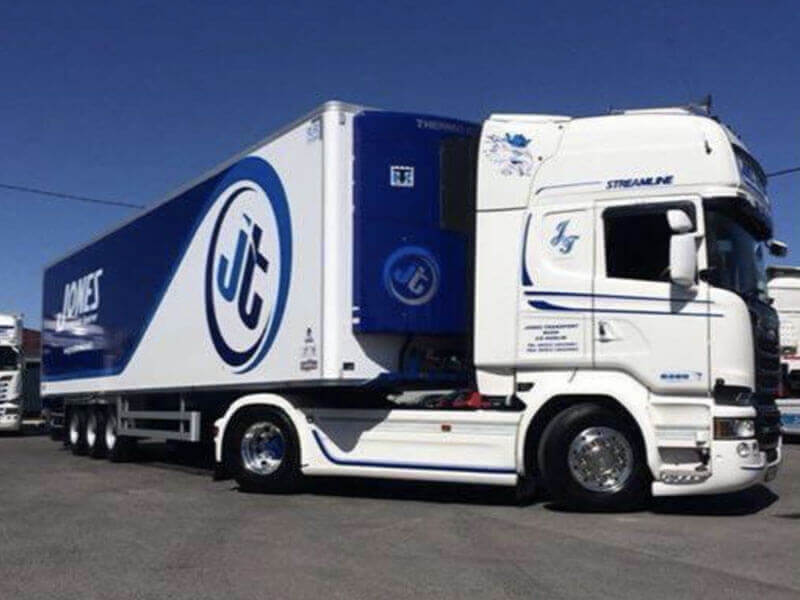 Euroliners
All of the Euroliner trailers are of the highest quality. They can be loaded through the back doors, the sides or through the roof – this ensures ease of loading regardless of type of goods. Each of the Euroliners are 13.6m in length and 2.7m in height.